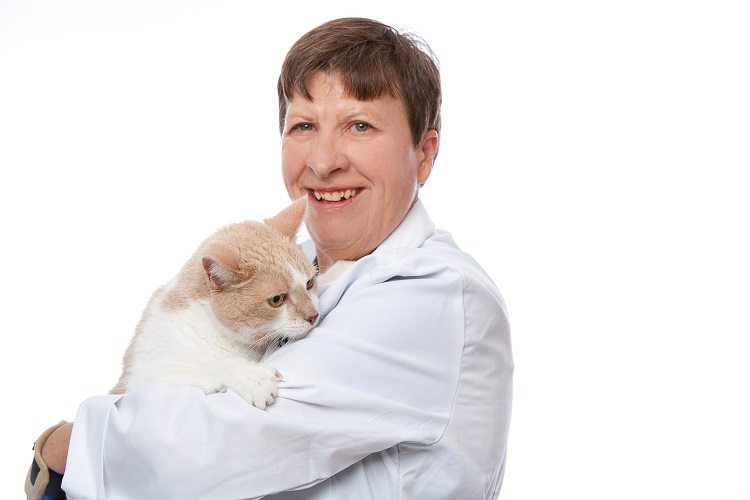 As a youngster, I grew up in a home with a menagerie of pets. My parents were instrumental in creating an atmosphere of learning and had a subscription to Time Life books about the workings of the body of humans and animals. This started my interest in medicine.
In high school I debated which path to follow. Human or veterinary medicine. After volunteering in both a hospital and veterinary clinic, animals won out. I spent summers working on dairy farms and started a new hobby – horse back riding. Working with these critters cemented my decision to pursue veterinary medicine.
I started my career in a mixed practice in Fisherville, Ontario. After the birth of my second child, I worked at Lincoln Animal Clinic in Smithville. I remained at Smithville and Beamsville Animal Hospitals when the large animal component of Lincoln Animal Clinic was sold and became a partner. While I miss the days on the road treating cows and horses, I am very happy caring for your treasured pets.
Away from work, I am kept busy at home on our farm with my husband, two children, our cows and cats. I am truly blessed because I had a dream of spending my life caring for beloved animals and that dream became a reality. I work with a great team who are as passionate about our clients and patients as I am.